Where to find us in Cleethorpes...
Our 'Flagship' store, located in the sunny Seaside Town of Cleethorpes can be be found on the aptly named 'Seaview Street' diagonally opposite the Natwest Bank. A one way system, the Tilletts store is accessible by foot from the nearby Public Car Park directly adjacent to the mini roundabout facing the Beach. If you are planning a visit using GPS or Satellite Navigation our full address is 17 Seaview Street, Cleethorpes, DN35 8EU.
Opening Hours
Monday - Wednesday 9am - 5.30pm
Thursday 9am - 7pm
Friday - Saturday 9am - 6pm
Sunday 10.30am - 4.30pm
Where to find us in Louth...
Known as the 'Capital of the Wolds', the picturesque, Georgian Market Town of Louth is the home to the second of Tilletts Clothing Stores. Located within the New Market Hall opposite the Indoor Cafe, there are three foot entrances into the Hall. Parking is available in the Market Square on non-market days and the local Public Car Parks for a small fee. If you planning a visit using GPS or Satellite Navigation our full address is Tilletts, New Market Hall, Louth, LN11 9NS.
Opening Hours
Monday to Saturday 9am - 4.30pm
---
Visit the lovely Rebekah at Browns Rooms, located on Bradford Avenue. 0.6 miles from Tilletts Cleethorpes, this delightful B&B comes complete with delicious in-house cuisine.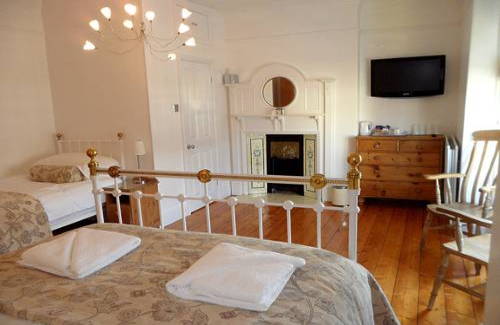 For affordable, family friendly accommodation try Premier Inn located just a minute's walk from the Cleethorpes Coast Light Railway. 1.8 miles from Tilletts Clothing store in Seaview Street.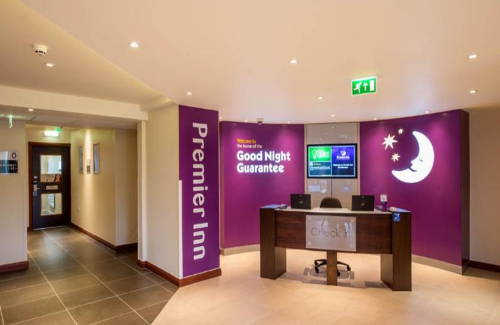 Budget Hotel offering colourful modern rooms with free Wi-Fi , the Holiday Inn Express in Grimsby is located within 4 miles from Tilletts Store Cleethorpes and 15 miles from Tilletts in Louth.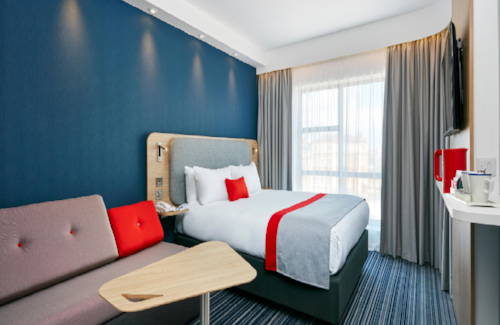 ---
Well, firstly you will want to pay a visit to Tilletts Store of course! Pop along to our Seaside Store in Cleethorpes then take a stroll along our beautiful Beach and treat yourself to a delicious Ice Cream. Open all year round!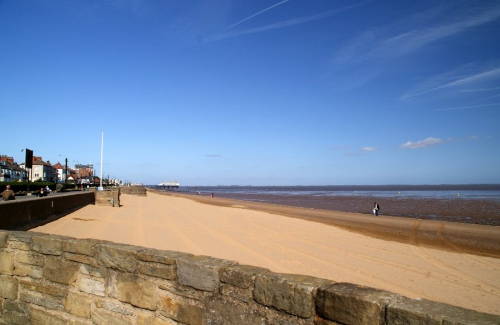 Next stop...Tilletts in Louth! Have a wander around our gorgeous cobbled streets and enjoy the local delicacies on one of our many Market Days. Louth Markets run on Wednesdays, Fridays and Saturdays....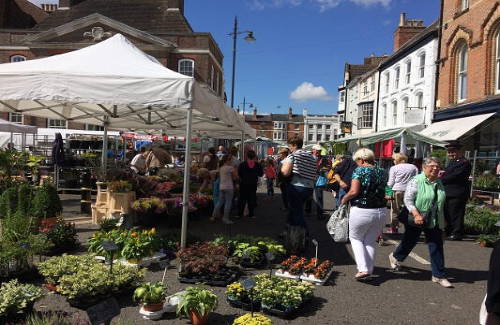 After all that shopping you can relax and get back to nature by paying a visit to Tetney Lock where you'll find lots of hungry ducks! If you fancy having a paddle with your dog then Hubbard Hills in Louth is the perfect spot!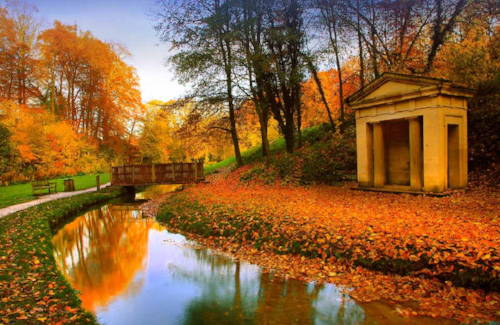 Let us know all about your trip to Tilletts, we'd love to hear from you!!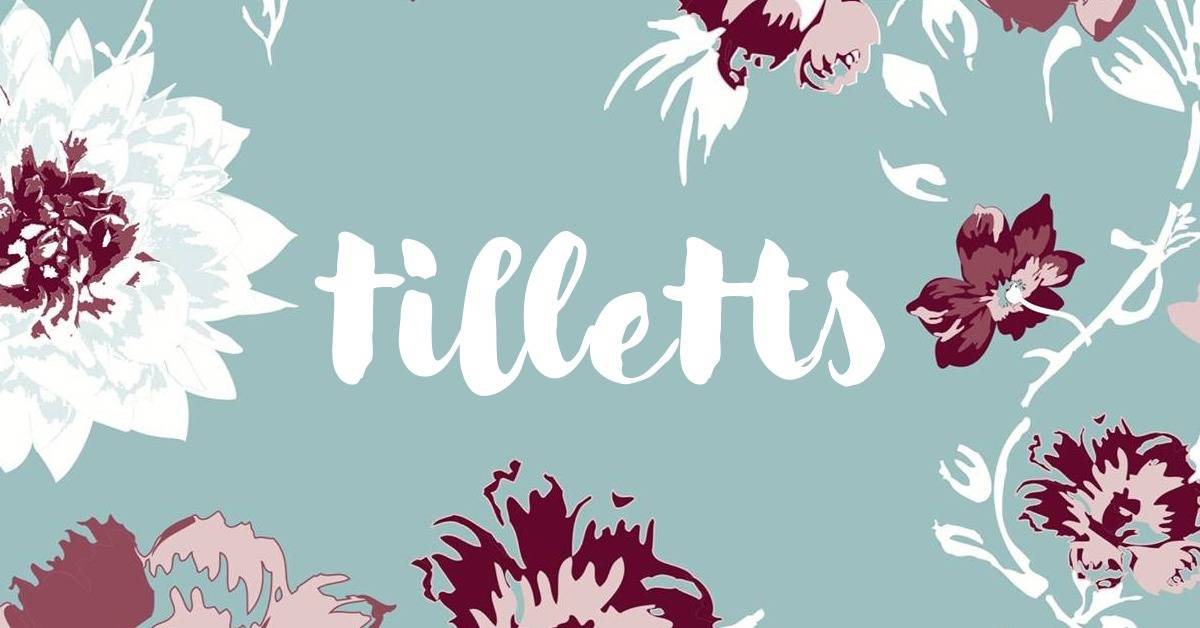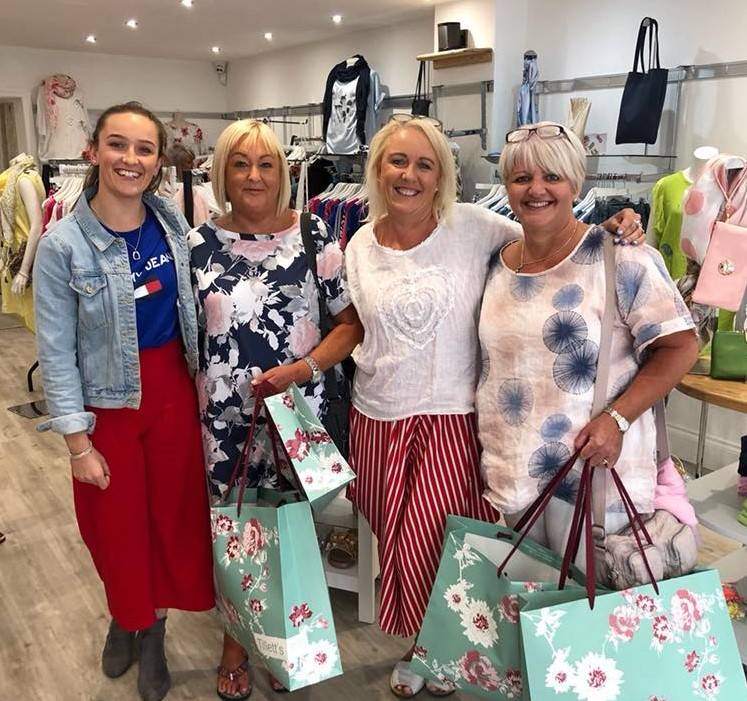 "Had yet another lovely visit to Cleethorpes store today. Bonnie and Darcy were so friendly and helpful and I bought two dresses , jeans and a scarf then came home and ordered some jeggings off the site! Love Tilletts!! xx"
---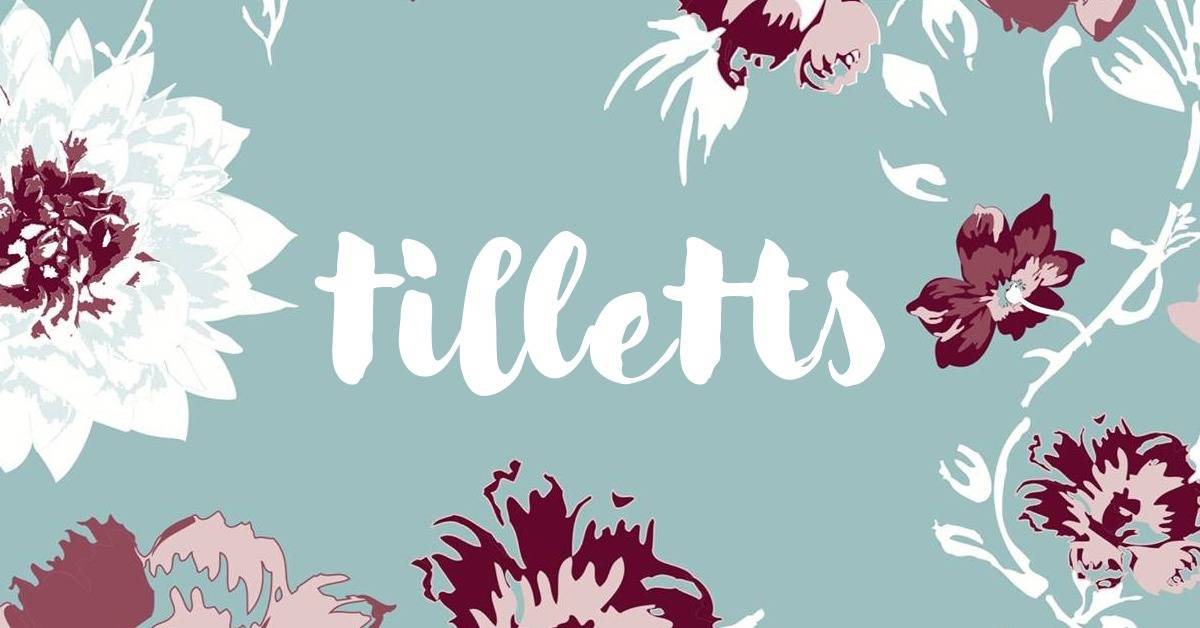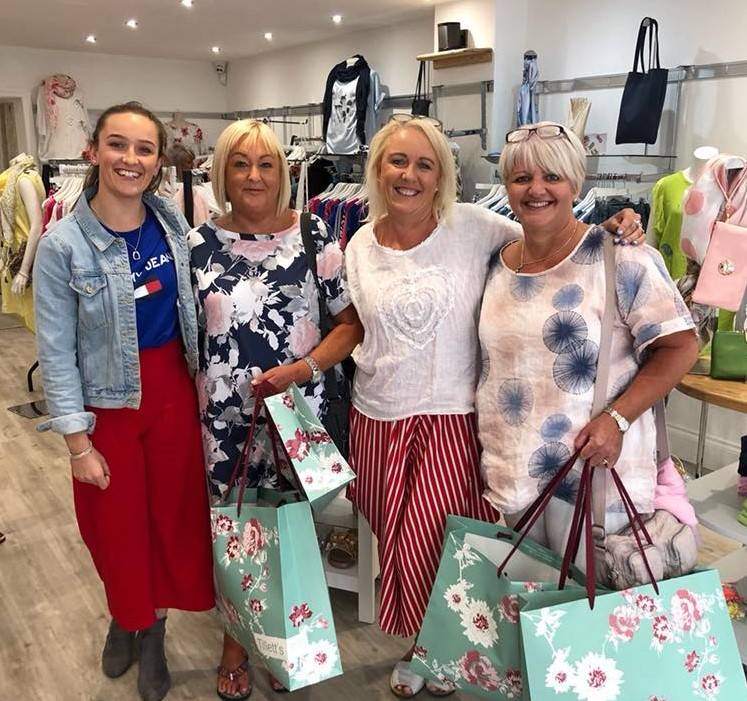 "Always new lines, 3 lovely ladies helped me choose a variety of trousers and a lovely jacket."
---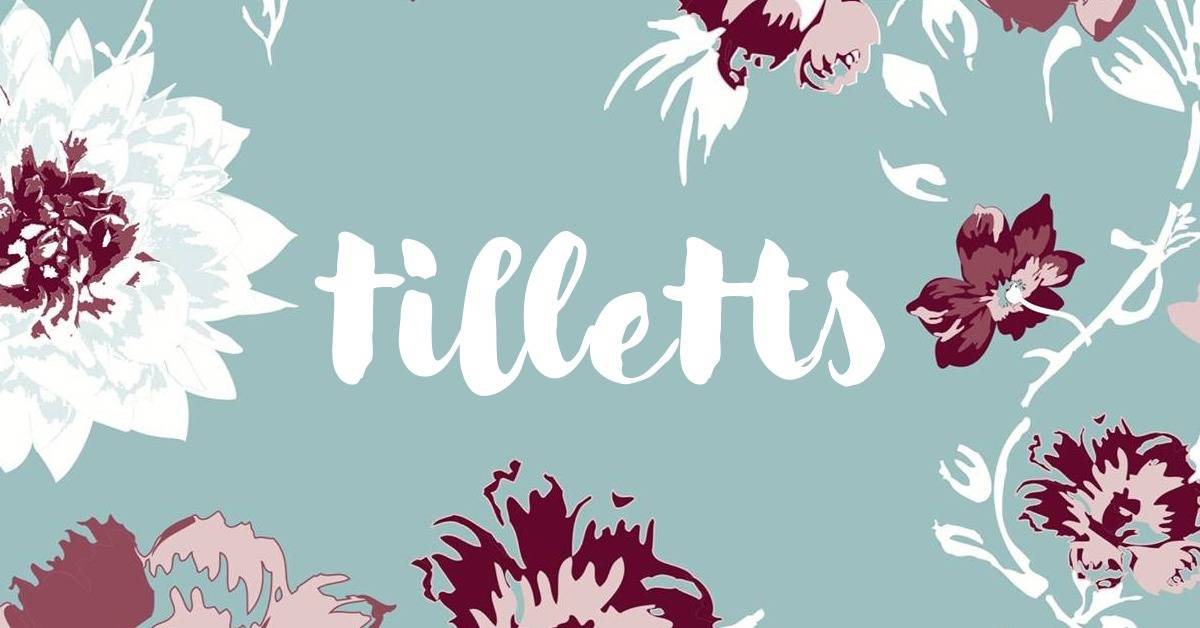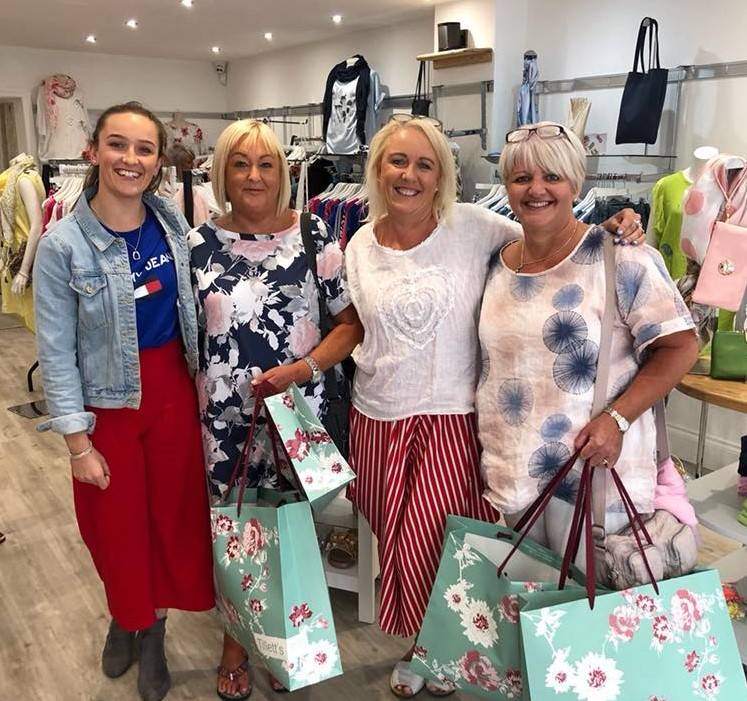 "Visited Louth store last week and although it was busy and getting towards the end of the sale, I was still able to get in and around the shop fairly easily in my wheelchair. Some hangers were out of reach but although the staff were busy, other customers happily helped me.
I bought a few things (as you do) and enjoyed my visit very much."
---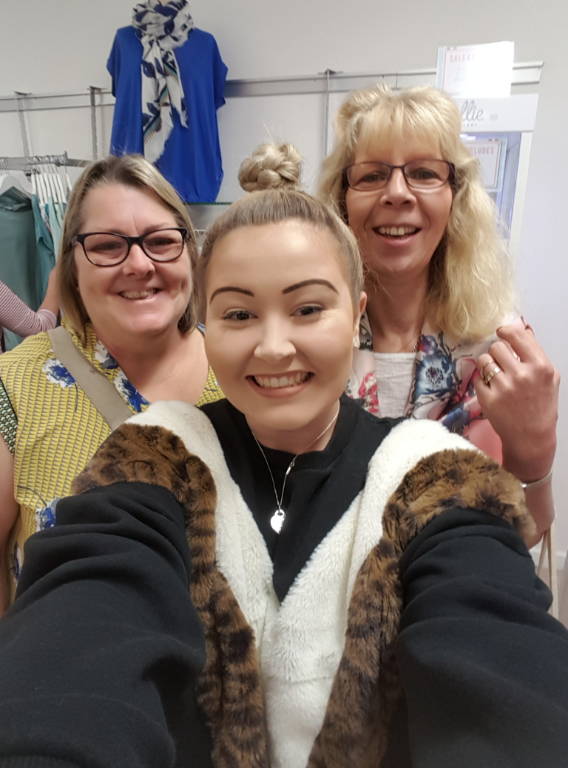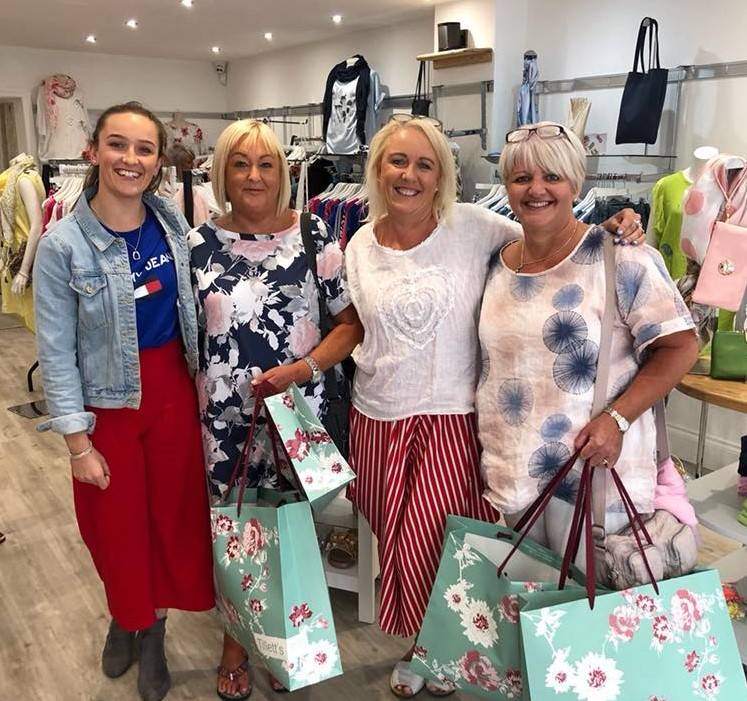 "I visited the Louth store today with my little friend Julia. Bonn gave us excellent customer service and advice and was very helpful in filling the changing room with our items to try on while we carried on looking though the rails for other items, she is a credit to your team."
---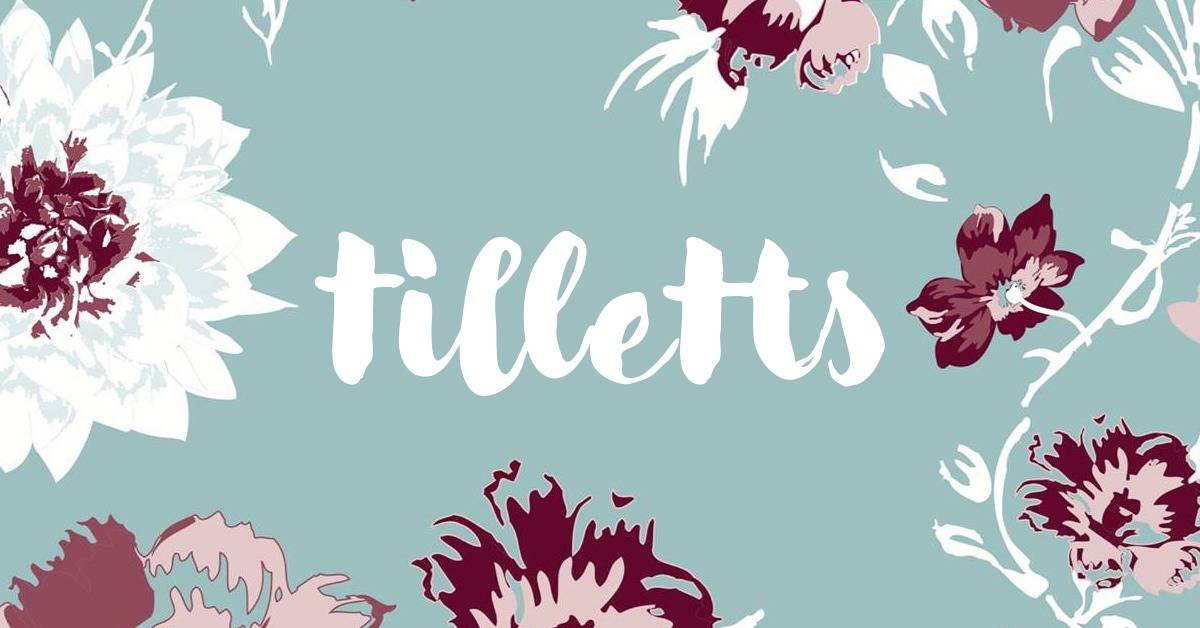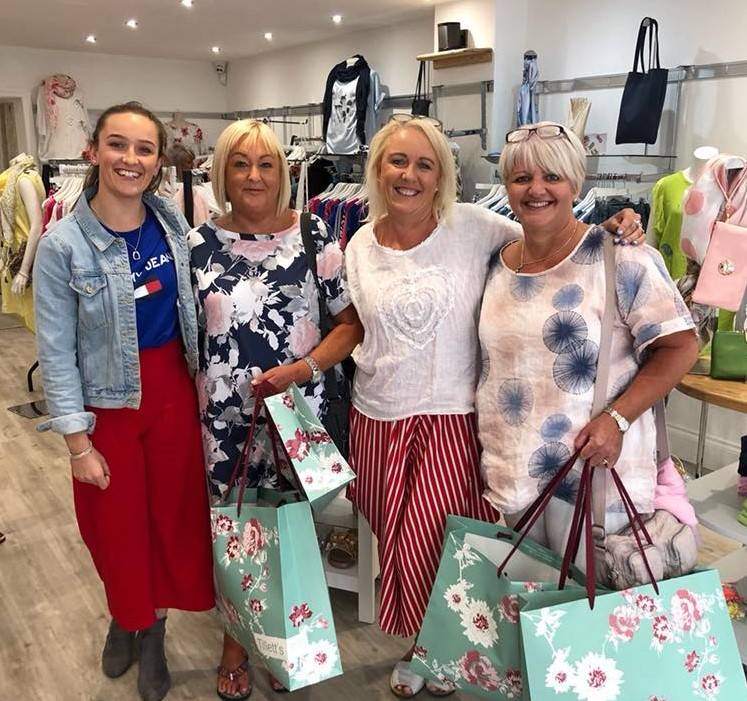 "I visited Cleethorpes store today, lovely experience, staff really helpful and friendly, I bought a couple of tops and a few scarves, then came home and ordered three more dresses!!
Can't wait for my next visit. "
---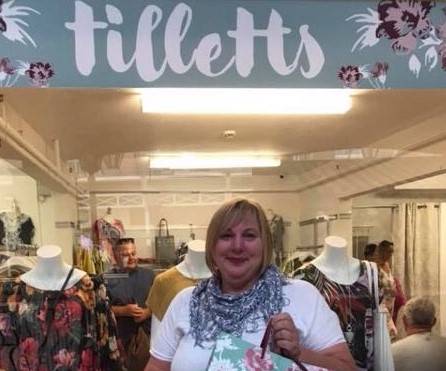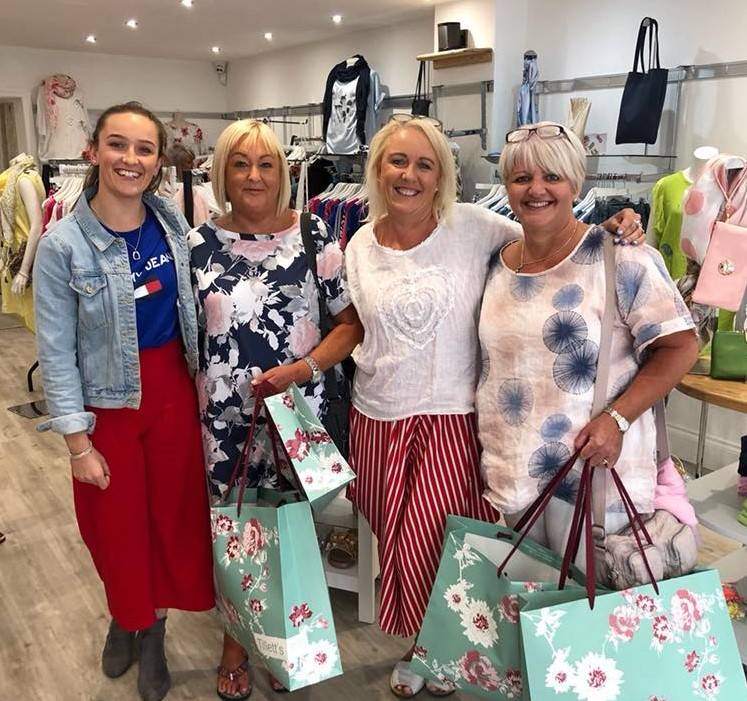 "Fabulous store! Excellent customer service, Kay was brilliant!
The clothes are just amazing, I love it all!!"
---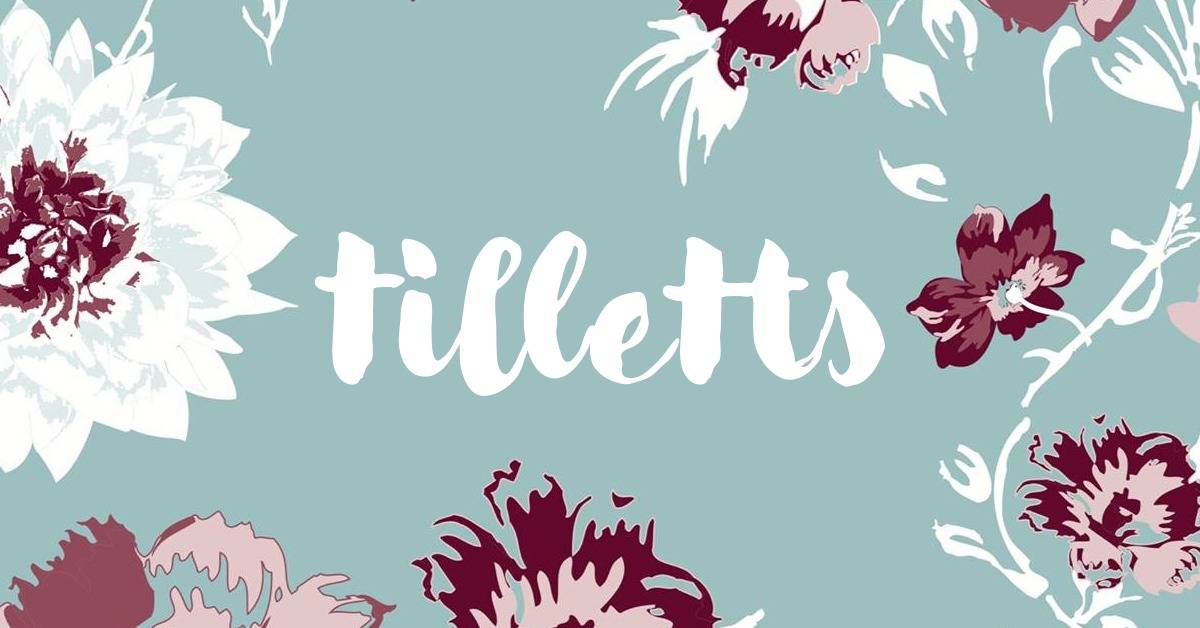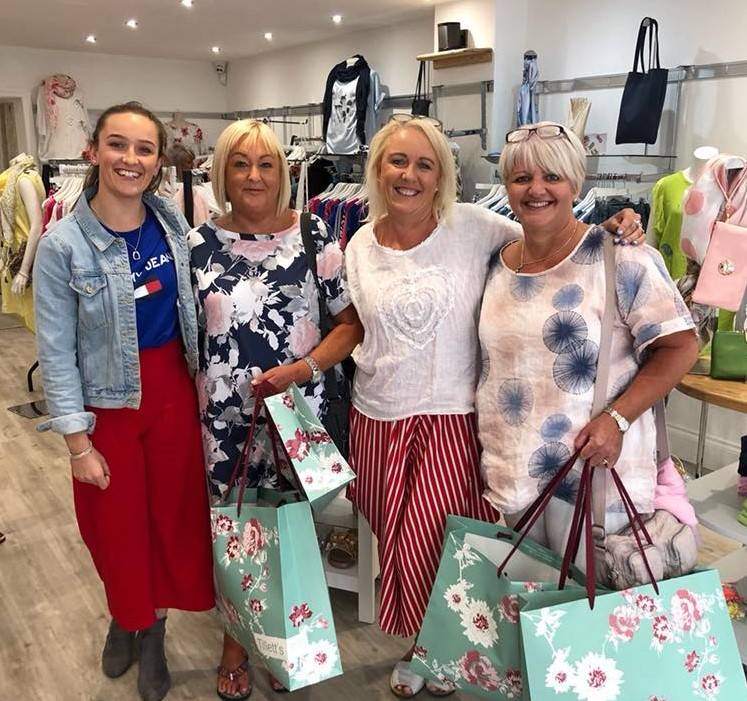 "I loved my purchases from the Louth Store, I bought the Rae Tunic but couldn't decide which colour so I bought Pink and Blue. Lovely staff, couldn't have been more helpful, will definitely return when I get paid ! Thank you!"
---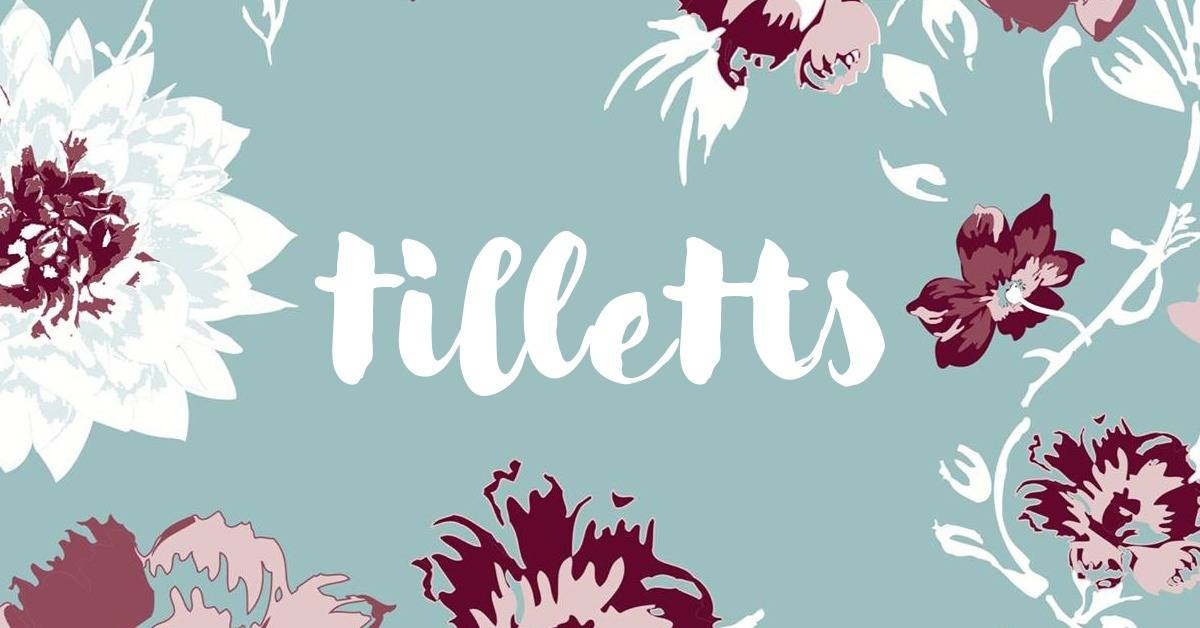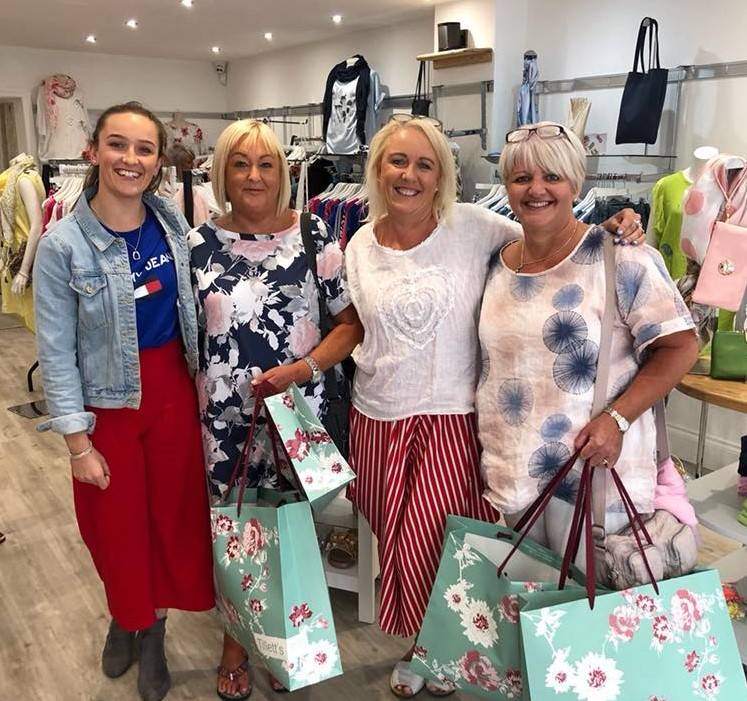 "I visited the cleethorpes shop on a Saturday, met by Hannah as I was first in the shop at 9am. She was very helpful as I picked items she and I placed them in the changing rooms for me. Everything I tried on apart from 2 items I bought. I also met a lovely local woman called paula who helped me. I hate shopping for clothes and this was a good experience. I had travelled 158 miles to the store and I can't wait to go back. Thank you Tilletts xx "
---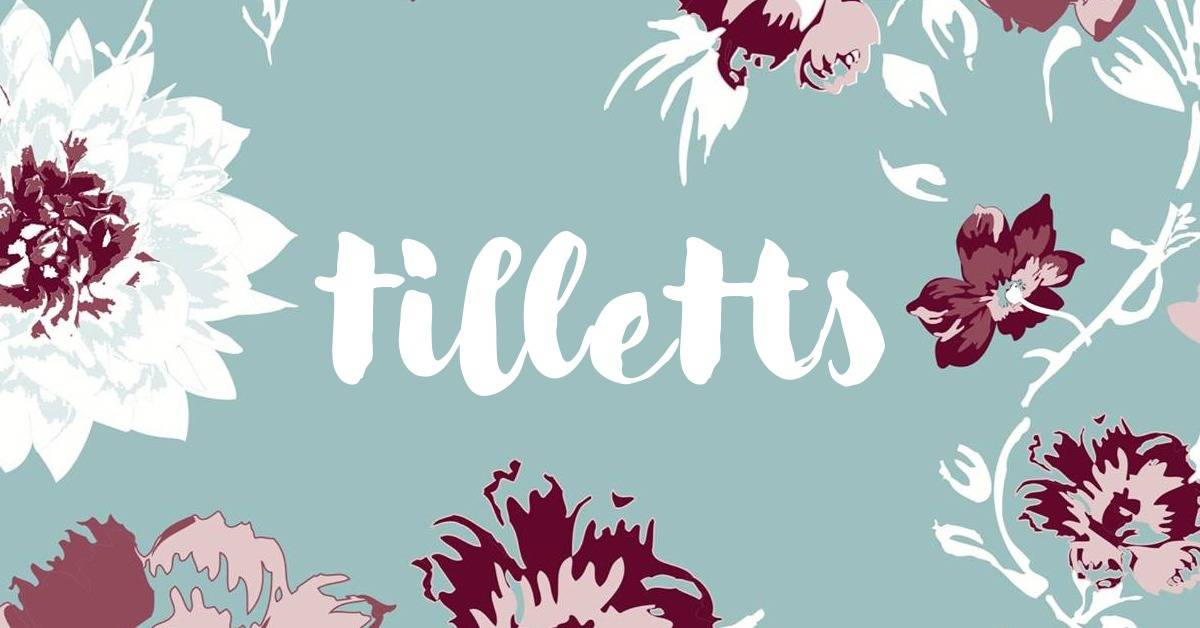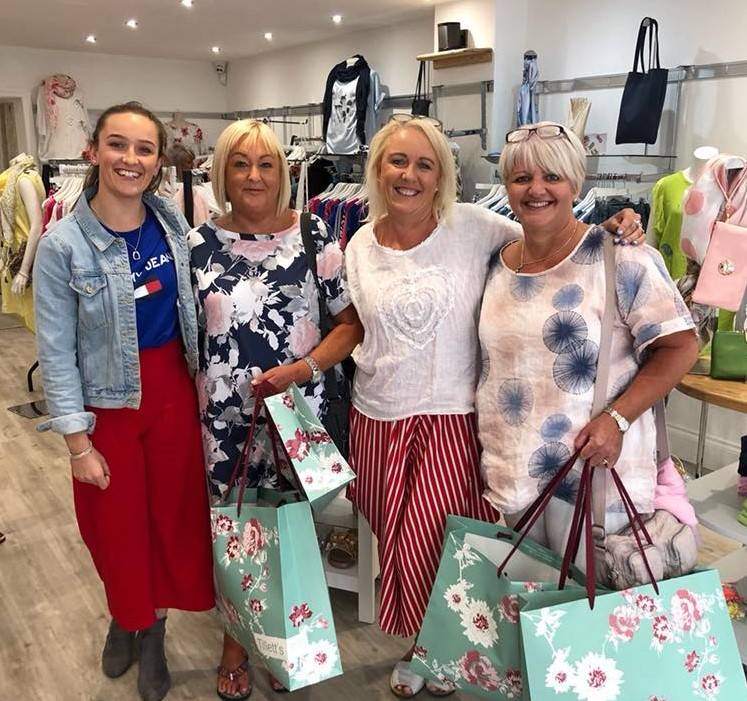 "I Visited Louth store and felt completely at ease. Staff were caring and very helpful in helping me select an outfit for a planned event. They gave honest feedback which is lovely.x "
---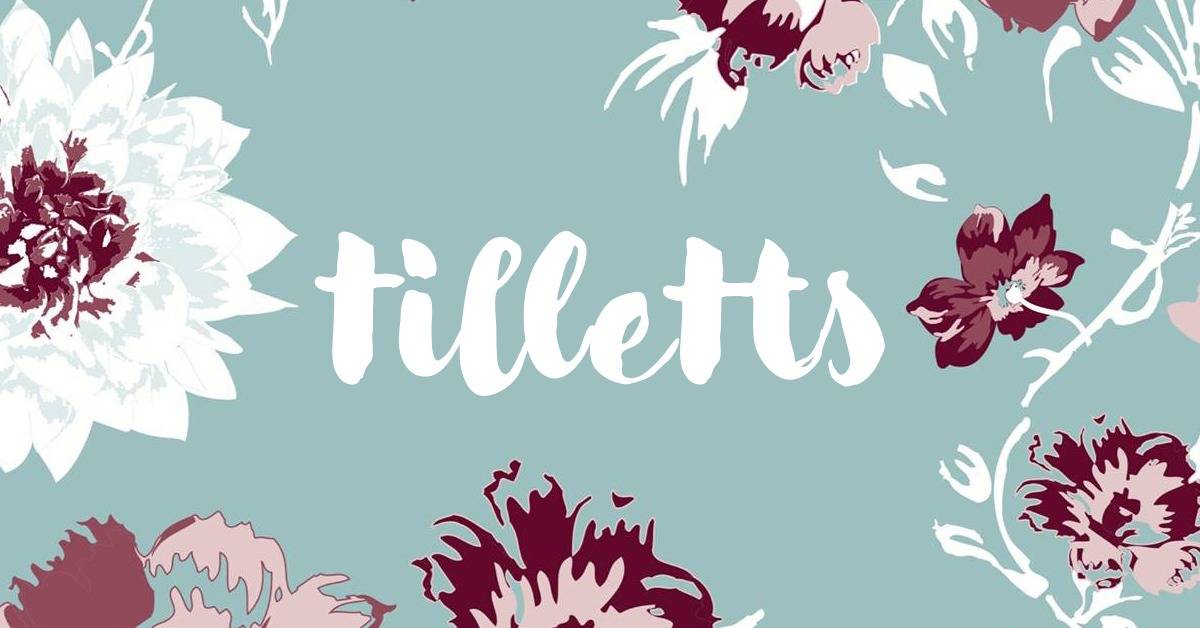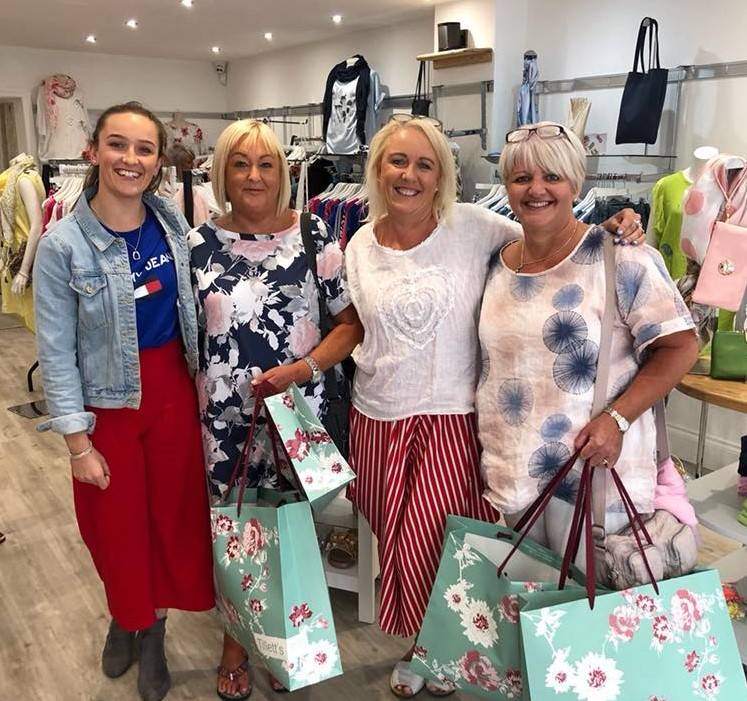 "Just had a courtesy call from the lovely Mia, to advise part of my order was out of stock and to offer me an alternative, Customer service above and beyond the personal touch, Tilletts have pitched this above average, this is one of the reasons this friendly company will go stratospheric, amazing service guys love from Bonnie Scotland xx "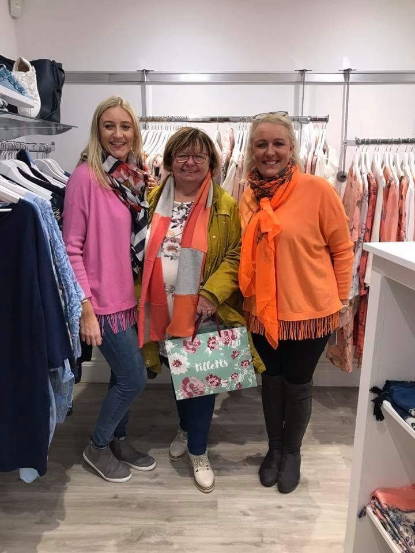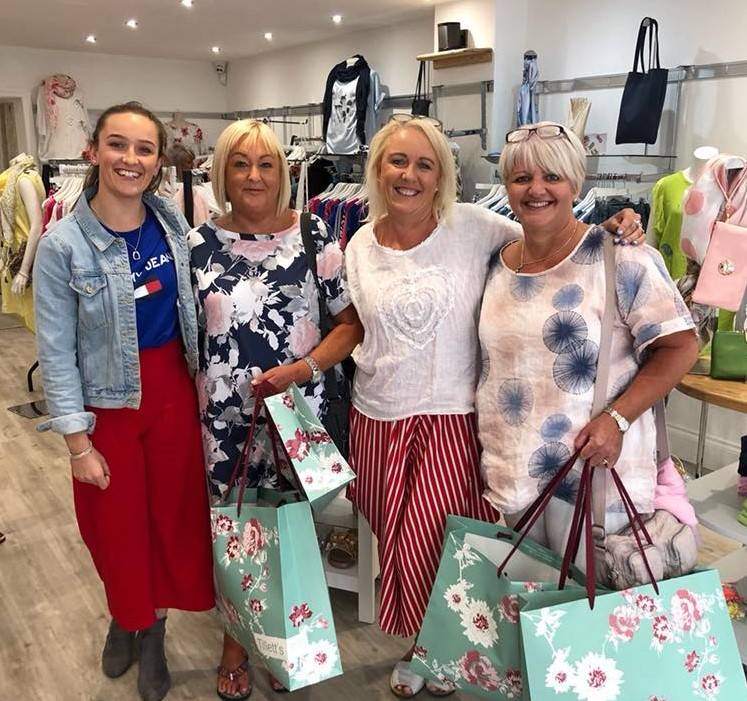 "Loved coming into store and meeting you all and it's great seeing all the clothes in one place. Can't wait for my next visit in the Autumn xx "
---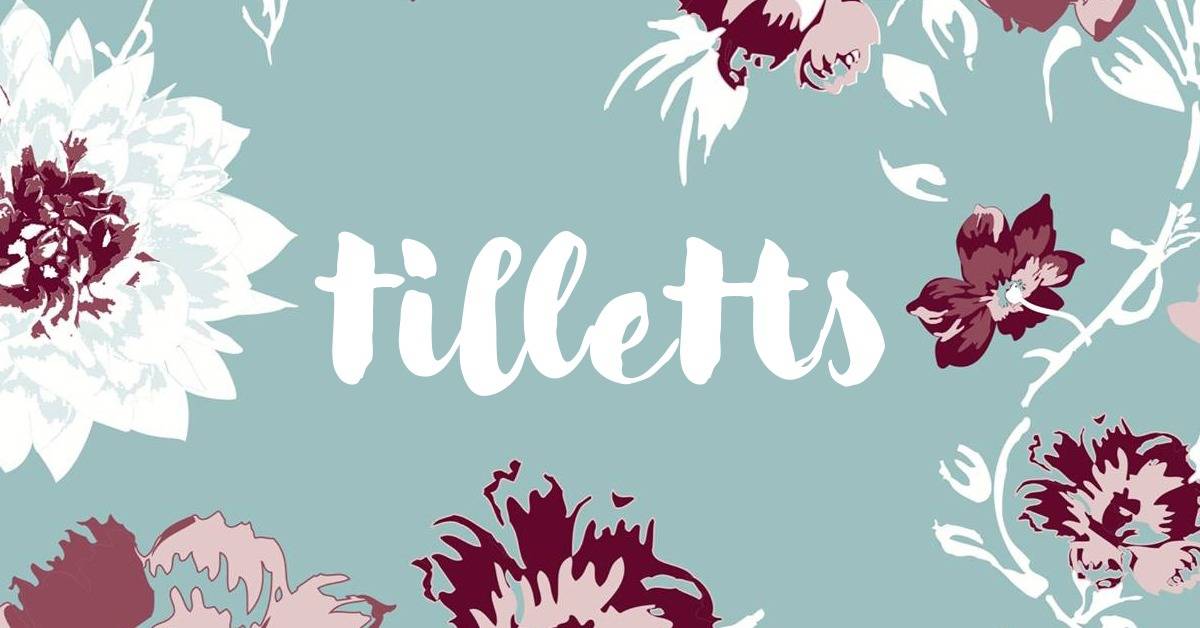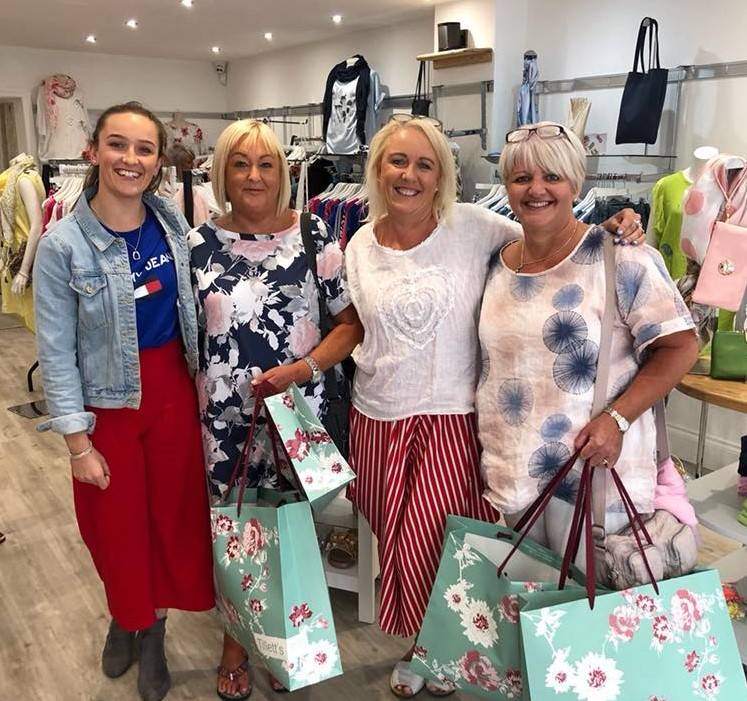 "I do most of my ordering on line but have also visited Cleethorpes store several times. I can honestly say it is one of the best shopping experiences I've ever had. Particularly the last time I visited the lovely lady that usually works in the Louth store (she did used to do a lot of the modelling for you) Is it Andrea? She was so helpful. Couldn't do enough for me. I was so grateful to her. Well done Tilletts team.   Xx "
---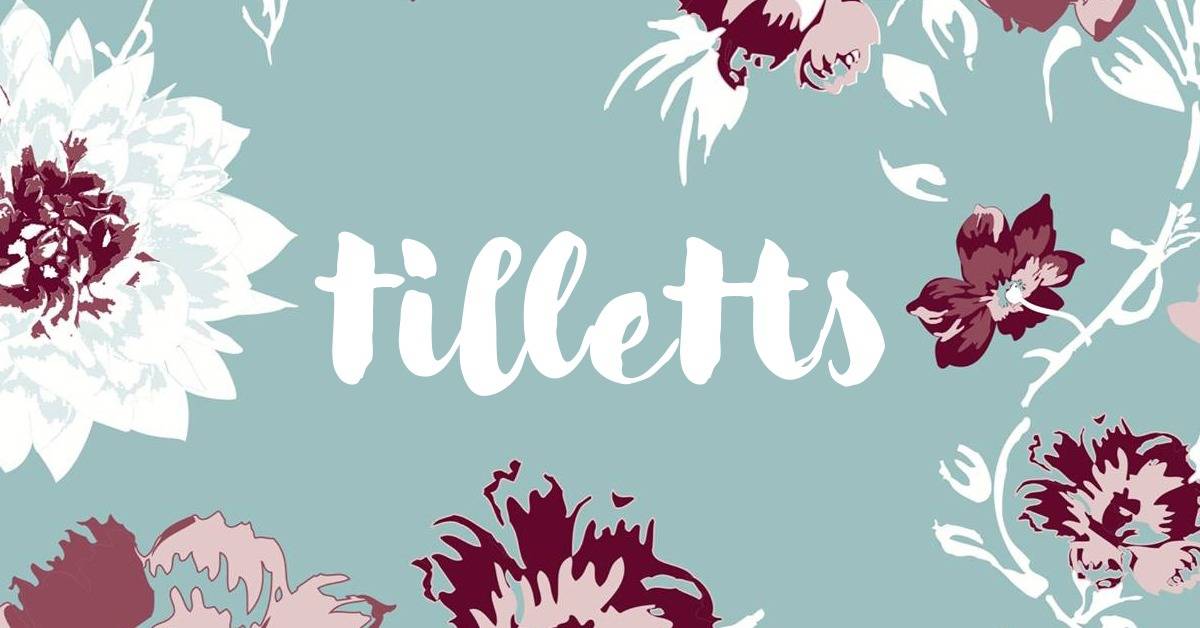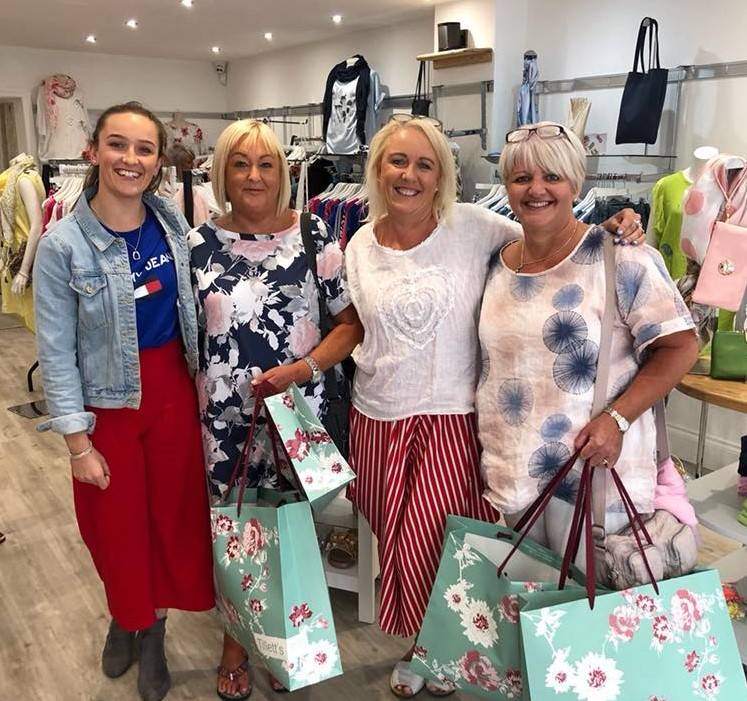 "I came over from Lincoln Thursday 5 th from Lincoln , can't remember the ladies name, but she was great, feel like I need to start wearing some more colours so went away with two things,very happy and will be shopping more with you.
Although I still need to get some weight off thanks, love it! "
---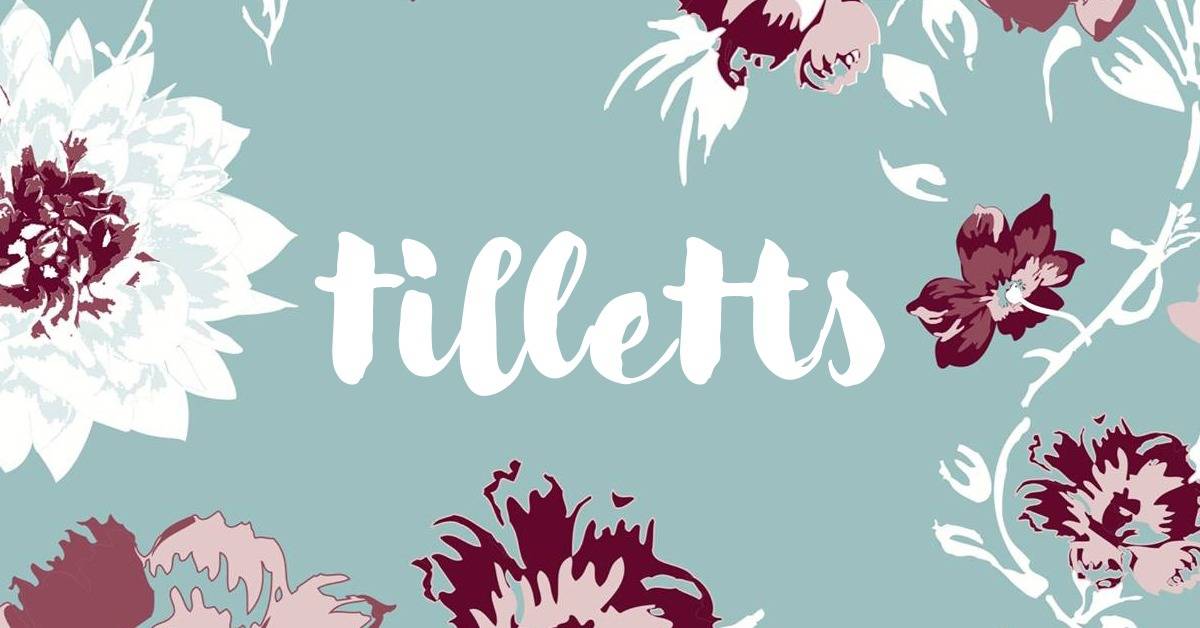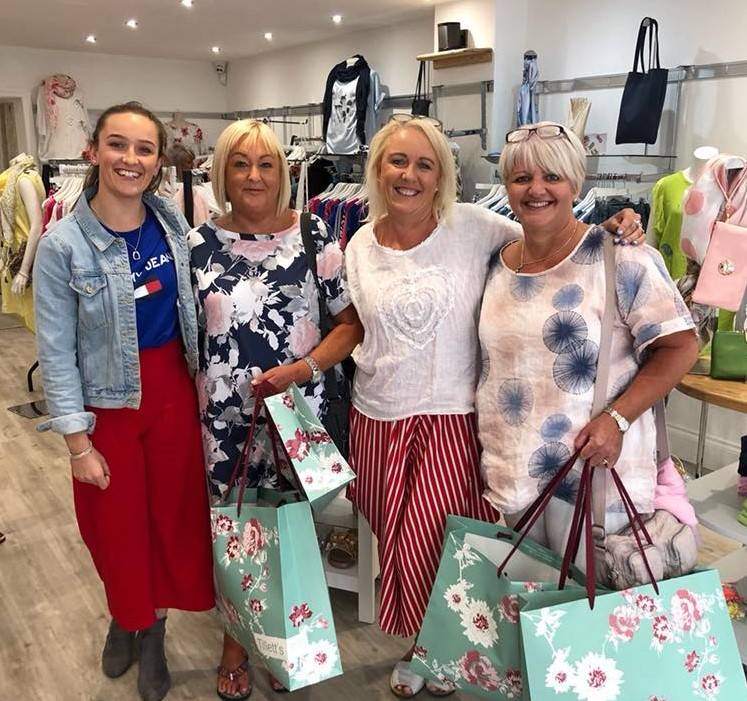 "I called in to the Cleethorps shop ( the weather was rubbish , left scorching ️back in Doncaster lol ) it was the day you had a meeting in Doncaster , I found the lady serving very friendly and we had a lovely chat which was a refreshing change , thanks for the experience I will be back! "
---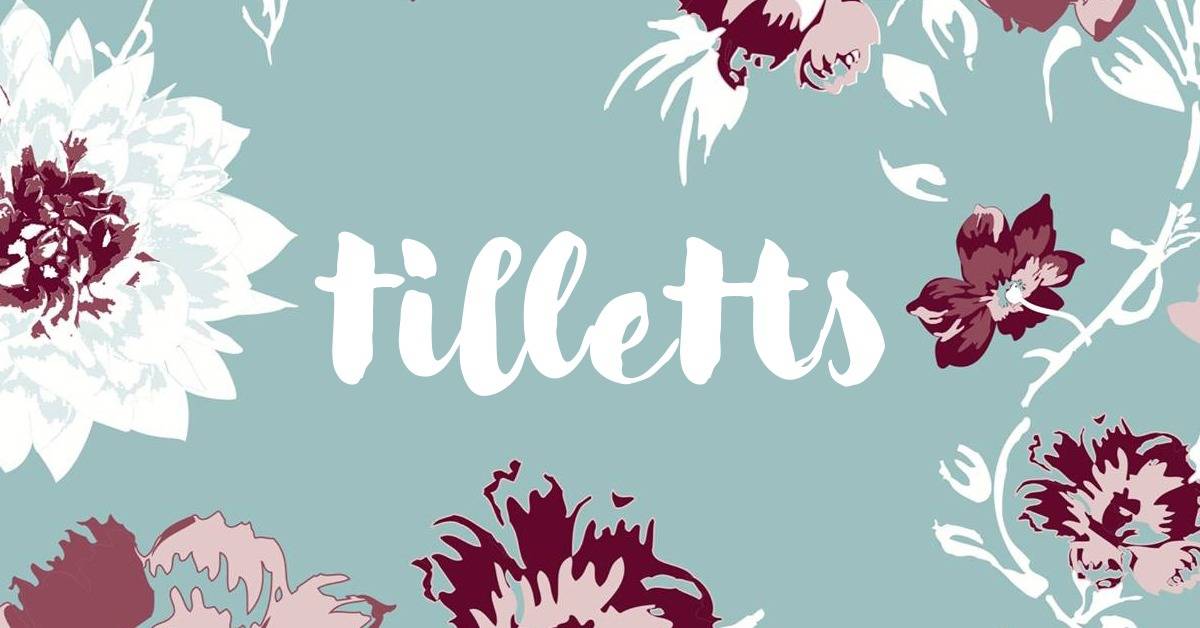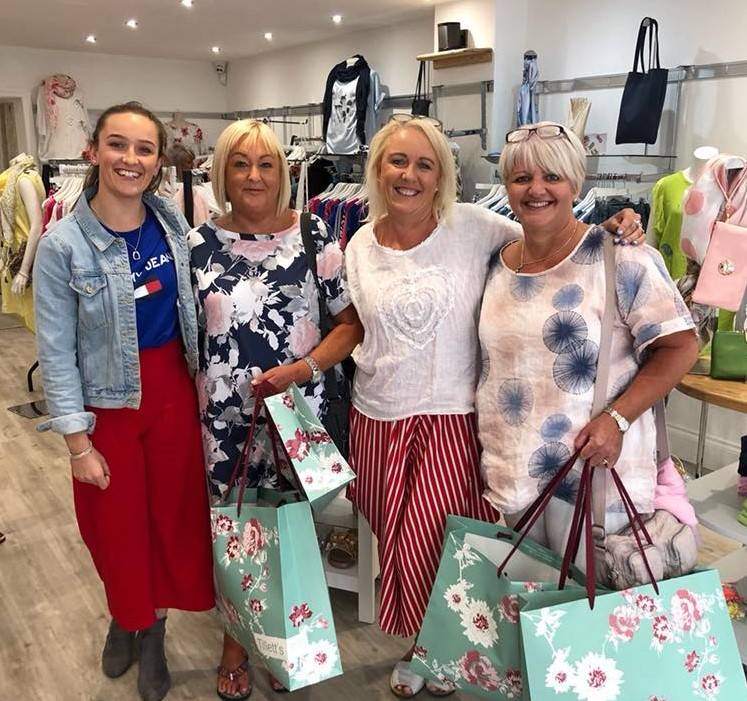 "I enjoyed seeing such a good selection of clothes, and how they were all presented. Thank you!"
---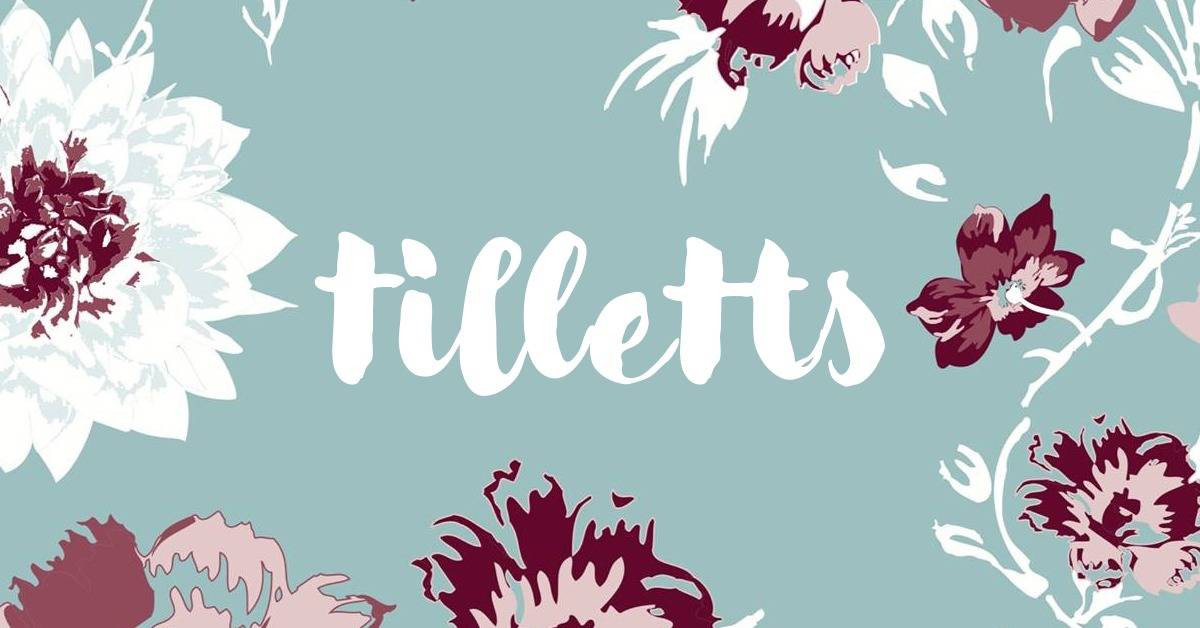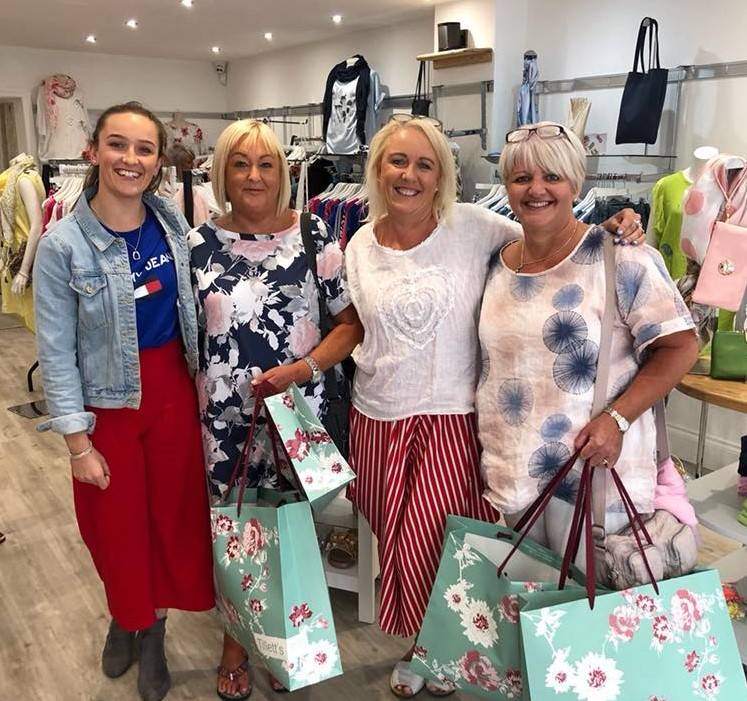 "I have been shopping with Tilletts for over a year now and I only live in Scunthorpe but had never visited the shop until Sunday 1st July. Really loved the shop and it was so nice to browse through the clothing for real instead of online for a change. Girls all really friendly even though the shop was packed, still had the time for you. Definitely will visit again Xx "
---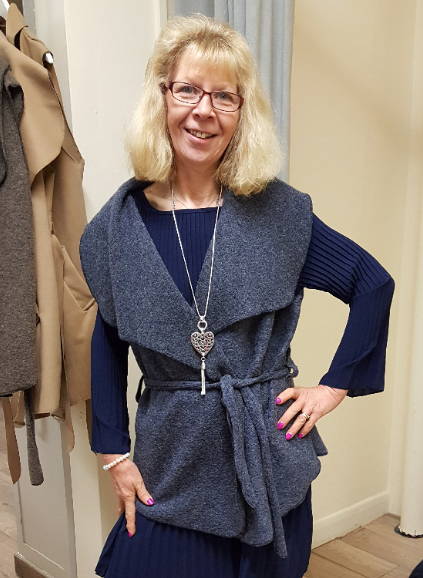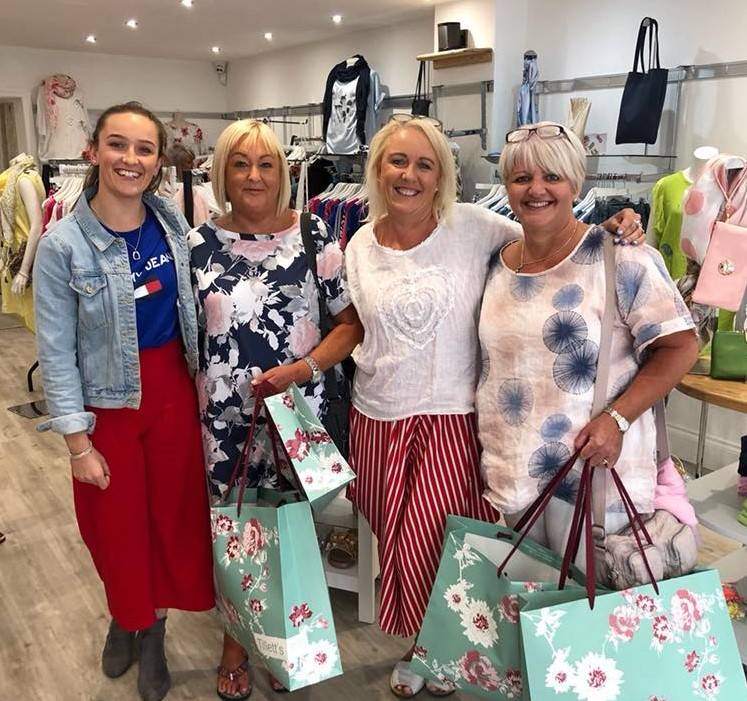 "I usually visit the Louth store. The ladies in there are always very friendly and they give an honest opinion of what you try on and also help to pick accessories to compliment what you've chosen. Customer service is excellent. Will be visiting again on the 17th July so be prepared! Xx "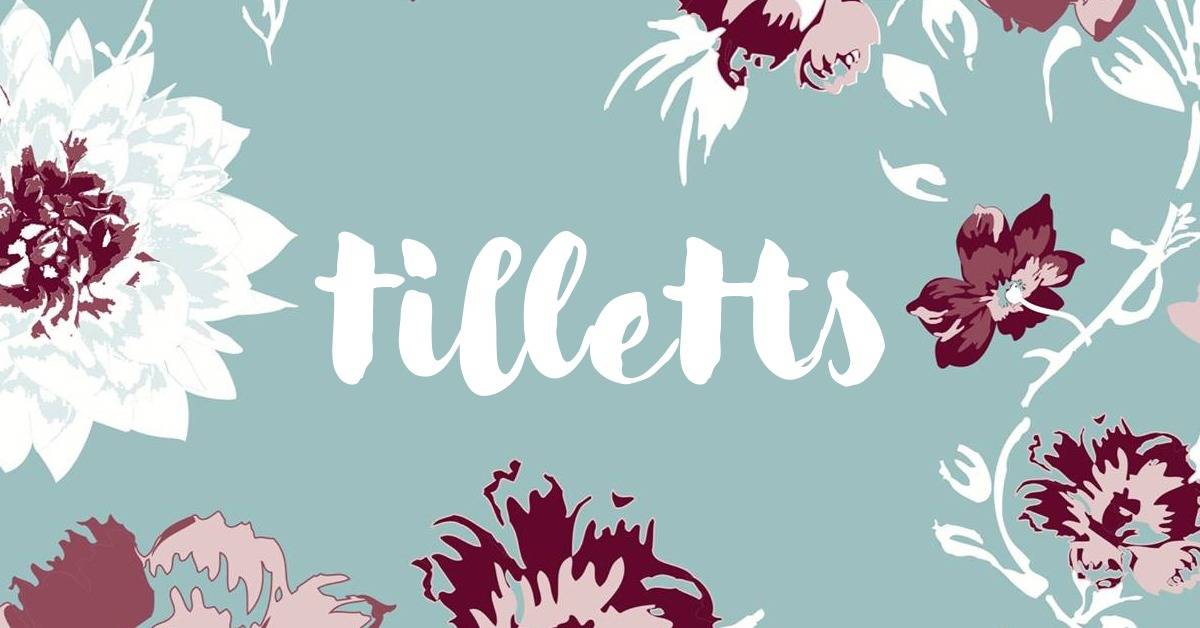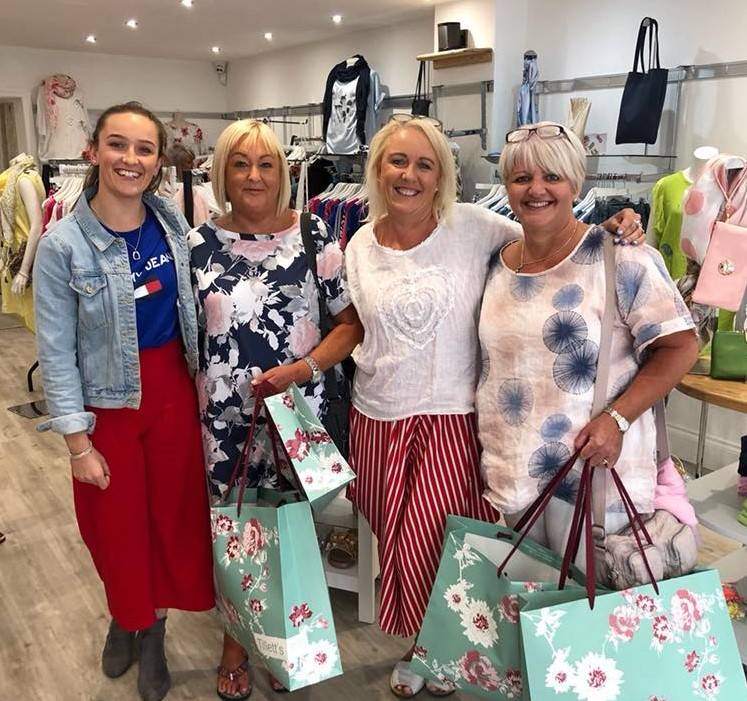 "First visit today ...
Staff didn't pressure me at all, the young girl was really helpful & felt like she was my daughter helping me to choose ...in the end bought 4 dresses....
the staff even got my hubby to laugh while he was splashing the cash..."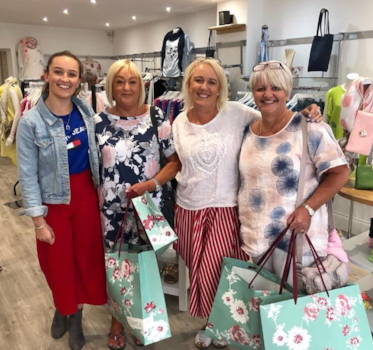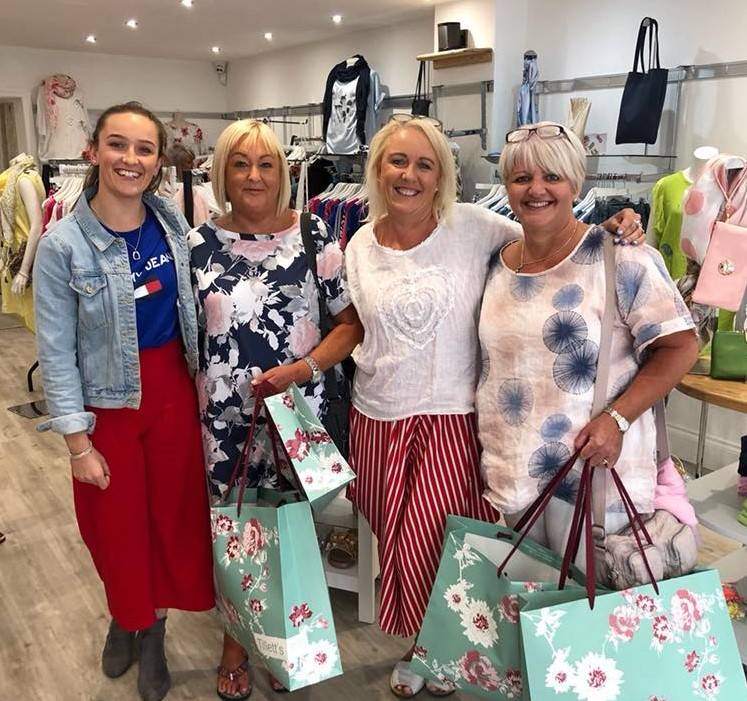 "Hannah, Darcy and Lorraine ran after us all morning so a really special thanks to them for their patience. Honestly, we were like children in a sweet shop. It was so good to be able to visit and try everything on. I would also like to thank Mel for offering to ship our purchases to Northern Ireland which by the way needs a Tilletts store!"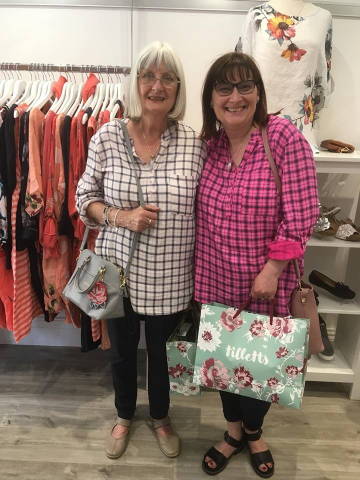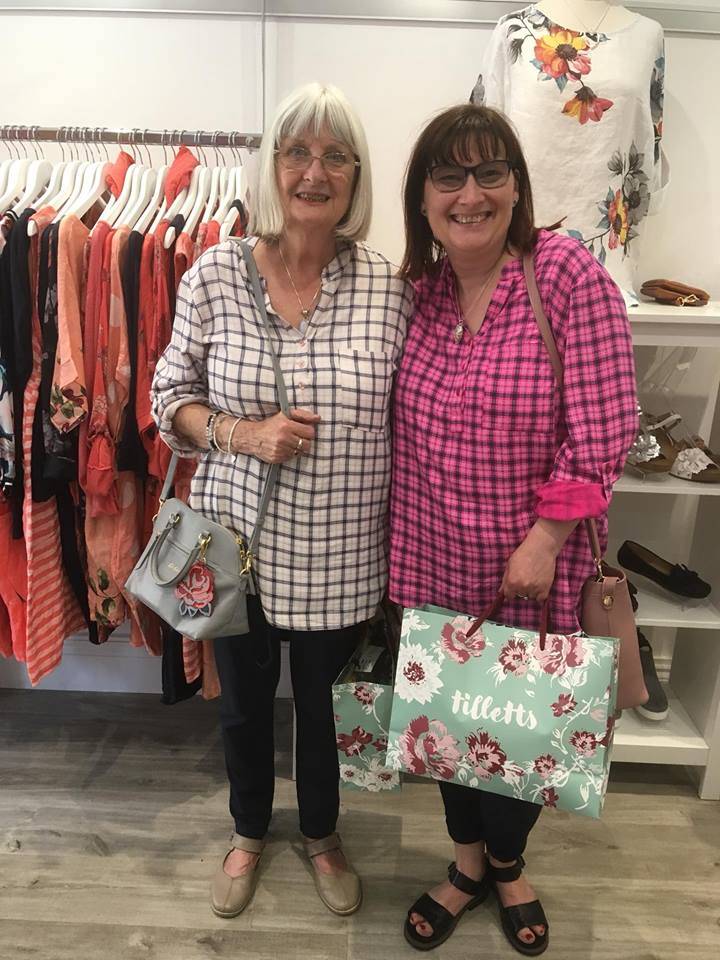 "Lovely shopping trip and 10/10 for excellent customer service,we had a walk along the seafront in the sunshine and stopped off for a cream tea."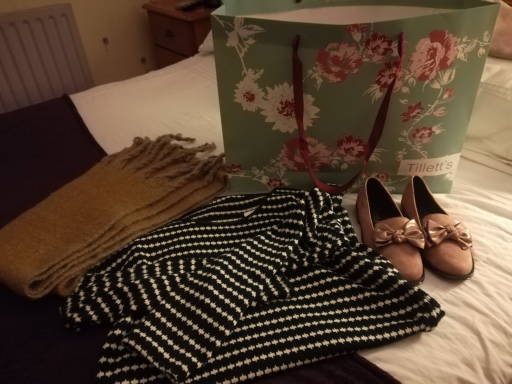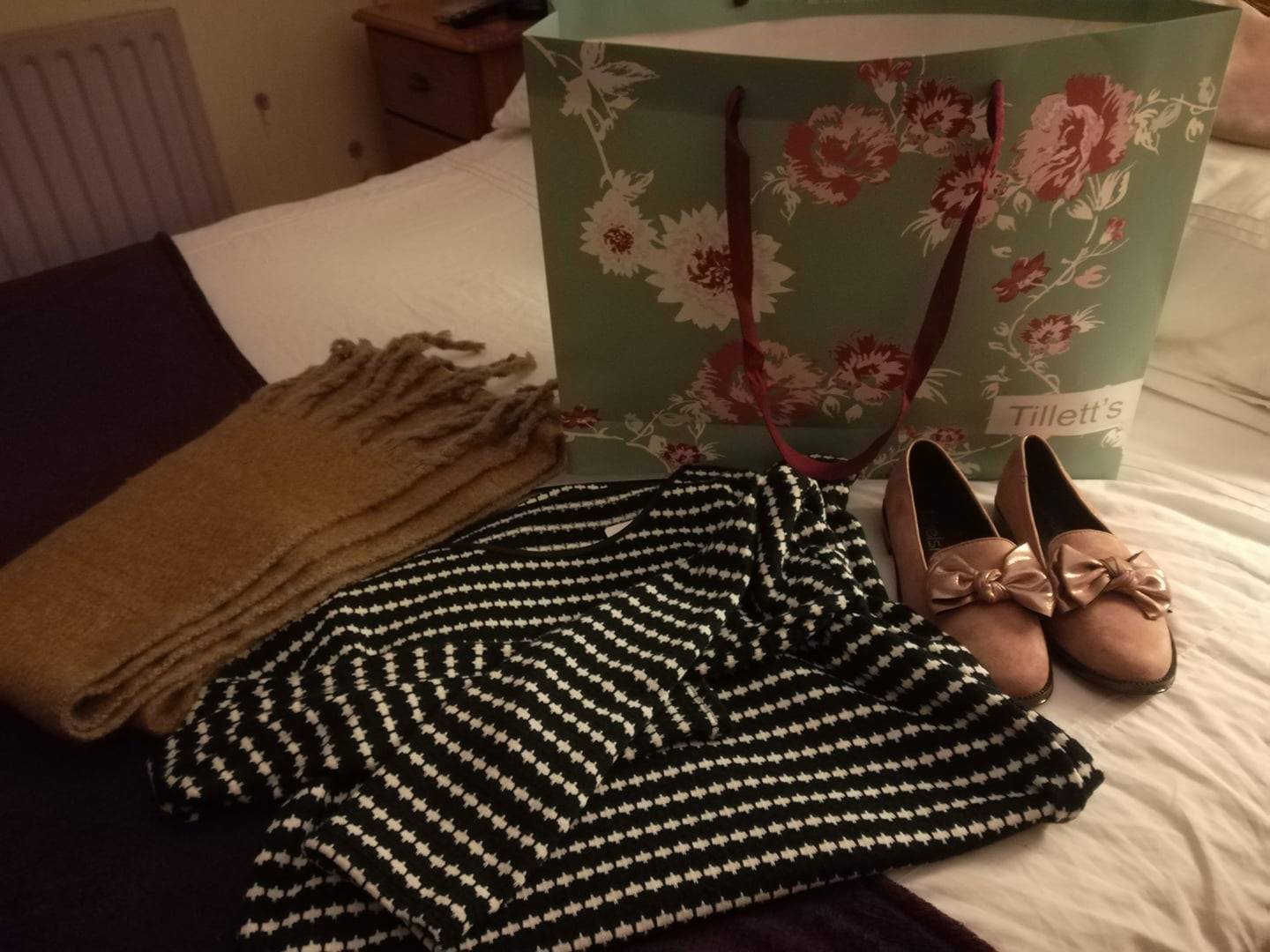 "Once again a fab time in Tilletts Louth store purchased the Navy Lori & thought I'd try the Navy Jumpsuit on thinking it wouldn't suit me but oh my it was fabulous so that went in my bag also , will wear it for little mix concert next month."